Buy Web Hosting To Help You Succeed Online
Fast, secure, and cheap web hosting plans for any budget
Nescom offers fast and reliable web hosting services in Kenya. Shared hosting plans are ideal for websites that receive low to moderate traffic such as personal blogs. Our cheap web hosting plans are WordPress-ready and fully optimized for performance and speed. We guarantee 99.99% uptime of our web hosting service in Kenya to ensure your website is always online. We also provide 24/7 customer support to assist you with any technical questions.
The shared web hosting plans come with a personalized Cpanel control panel with a wide range of tools to manage the hosting account. These tools include email features to help you create, modify or delete email accounts and access them through webmail clients such as Roundcube, Squirrelmail, and Horde. You can also provision the email account on popular email applications such as Microsoft Outlook or Mozilla Thunderbird using  POP3, IMAP, and SMTP email protocols.
If you are looking for a blazing fast, secure and affordable company offering web hosting in Kenya, Nescom Hosting is your best choice. Get started today!
---
Choose Your Web Hosting Plan
Buy Web Hosting from Nescom
Buying a web hosting plan is an important step in building your online presence. A web hosting service enables you to create and store your website and also set up and run professional email accounts with your custom domain name.
It is important to select a web hosting provider that has 99.99% uptime and reliable customer support. If you need to buy a web hosting plan in Kenya, Nescom is your best choice. We are trusted with thousands of customers in Kenya in the provision of the fastest and affordable web hosting services. Our web hosting plans cater to a wide range of customer needs and the payment methods are convenient for all.
Check out the guide below on the simple steps on how to buy a web hosting plan that makes building your website a breeze.
1. Select your Web Hosting Plan
The first step is choosing your preferred web hosting plan from the table above. Go through the listed features of each web hosting plan that satisfies your needs. Click "Buy Now" to proceed with purchasing the web hosting plan.
2. Choose Your Preferred Domain Name
You are required to add your domain name to your web hosting plan in this step. This can be done by purchasing a new domain name or using an already registered domain name from another registrar. to use the latter, update the nameserver records of your domain to point to Nescom's nameservers. Then click "Continue" to proceed.
3. Review
Review your shopping cart in this step. You can add a coupon code if available. Check to ensure the prices are correct. Click "Checkout" to proceed.
4. Checkout
To proceed to buy the web hosting plan and domain, you can log in using your email and password. Or else, fill in the form with the required personal information accurately and select the preferred payment method. We accept Mpesa, Credit/Debit cards, and Bank deposit payments. Check the "Terms of Service" and click "Complete Order".
5. Make Payment for the Web Hosting
Complete the payment using your selected payment method and click "Checkout". The order will be processed immediately after the payment is done.
You will receive an email confirming your purchase and also instructions on how to login into your web hosting account on the Nescom website.
You can log in and set up your website from the provided Cpanel.
The steps above shows how simple it is to buy web hosting plans from Nescom. It will take you just a few minutes of your time. Get started today!
Why Nescom is the Best Choice for Web Hosting in Kenya

Fastest Shared Hosting
Get blazing fast SSD shared hosting from the Nescom. Benefit from free migration and implementation services from our experts

Reliable Web Hosting
Are you losing customers due to frequent website downtime? Look no further, Nescom offers 99.99% uptime of the web servers to ensure your website is always up and running. Our Standard and Premium hosting plans comes with unlimited bandwidth so you can handle traffic surges without limits/throttles.

Email Features
Create Unlimited SMTP or POP3 Email Accounts. Use a variety of webmail clients - Roundcube, Horde and SquirrelMail, Mailing Lists, Calendars and Contacts.

Databases & Developer Tools
Store data using MySQL and PostgreSQL databases. CGI, Fast CGI (Details) PHP 5 and 7 , Perl, Python. phpMyAdmin. Modules: Curl, CPAN, GD Library SSH Access Cron Job Scheduling

Script Auto Installer
Install and manage scripts and applications directly from cpanel using Softaculous.

Weekly Backups
When you select Nescom as your shared hosting provider, be rest assured of your website and email safety. We run weekly backups to guarantee no data loss.

cPanel Control Panel
Cpanel is a an easy-to-use control panel that enables you to manage all facet of your hosting account. No prior experience is required to operate your web hosting account and launch your website within a short time.

Domains
Create unlimited sub domains, park domains, 301 redirect domains. Use the Zone Editor to add, edit, and remove DNS records. Transfer and lock or unlock domains

Free Website Migration
We help you to migrate to Nescom hosting service free of charge.

24/7 Customer Support
If you choose our share web hosting service, you are guaranteed of round the clock customer support. Whether you are stuck with a website technical issue or you need an answer to any hosting related question, we are there for you. Our official support channels are live chat, phone calls, Whatsapp, SMS, email and support tickets.
What is Web Hosting?
Web hosting is a service that allocates space and computing resources on a server for your website and enables it to be accessible to everyone on the internet.  A web hosting provider or web host is a business that provides storage space and technologies that enables individuals or organizations to publish web pages and also create and access email accounts.
Websites files which consist of code, text, videos, databases, images, etc are stored in powerful computers called web servers. Each website has a domain name that is linked to the server IP address. When website visitors type your URL name in the browser, their computer communicates with the web server through internet protocols which enable files to be be shared between the browser and the server.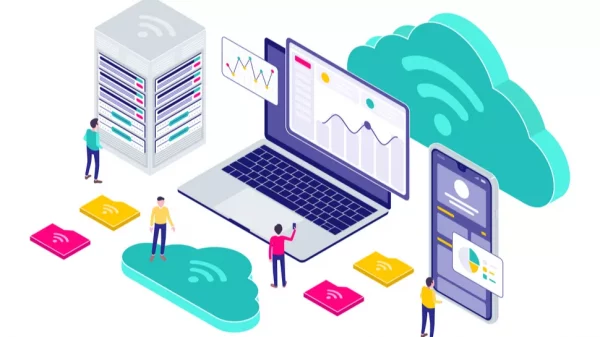 The amount of computing resources and space allocated to a particular website depends on the type of hosting. Top web hosting companies in Kenya offer different types of hosting to clients at an agreed price. The main types of web hosting are shared, VPS, dedicated, reseller, and cloud hosting. What differentiates between these types is the kind of technologies used on the servers.
Why You Need Web Hosting Services for Your Business
For your website or emails to function properly, you need a web hosting service. When you purchase a web hosting plan from a cloud service or a hosting company in Kenya, you are provided with account details to manage your website and emails. You will be able to install content management systems such as WordPress and Joomla and be able to post content for your website visitors. Depending on how aggressively you market your website, the web traffic generated by the website brings in customers or referrals.
If you have multiple websites for your business a shared hosting plan is much cheaper than buying a dedicated server hosting. Cloud hosting in Kenya is also another good option for a business owner with many websites but requires a stable web hosting platform at affordable prices.
The amount of computing resources and space allocated to a particular website depends on the type of hosting. Top web hosting companies in Kenya offer different types of hosting to clients at an agreed price. The main types of web hosting are shared, VPS, dedicated, reseller, and cloud hosting. What differentiates between these types is the kind of technologies used on the servers.
Types of Web Hosting in Kenya
As the needs of customers of web hosting services in Kenya have increased, the technology has progressed to cater for those needs. Currently, web hosting can be categorized into:
Shared Web hosting
VPS hosting
Dedicated hosting
Cloud hosting
Reseller hosting
Let's look into details at each web hosting service in Kenya.
Shared Web Hosting
Shared web hosting is a kind of web hosting service where several websites are hosted on a single server. This is the most popular type of web hosting offered by the majority of top cloud service providers.
It is relatively cheap and technically simple to set up. It's therefore a perfect choice for new websites with little traffic. it is a good fit for personal blogs or websites for small businesses.
When your website traffic grows or you have an ecommerce website that handles thousands of customers simultaneously, you need a better service other than shared web hosting. Dedicated server hosting is a good fit for ecommerce websites because of the control and ease of scalability of computing resources.
Websites using shared web hosting use the same IP address and this is not the best hosting plan when doing serious digital marketing. Some websites on the shared server may have spam or controversial content which may affect Google TrustRank. Google TrustRank is the measure of trust signals which is used by the search engine algorithm to rank websites and combat spam.
Companies offering shared hosting plans allocate a specific quantity of computing resources to each website within a single server. These computing resources resources include bandwidth, disk space, CPU processing power, databases, number of add-on domains, etc. When a web host in Kenya oversells a single shared server, the resources become limited especially when there's simultaneous traffic on most websites. This affects the loading speed of web pages and the execution of coded scripts like Php or Javascript. Web server errors such as error 502 and error 503 are also not uncommon in overloaded shared hosting.
The upside of shared hosting is the price factor. Shared web hosting is the cheapest type if you are looking for an easy plan to build your online presence. Nescom offers cheap and ultra-fast shared web hosting to customers in Kenya and beyond. Get started today.
VPS Hosting
A virtual private server (VPS) is a type of hosting that emulates dedicated server environments within a single shared physical server. Thus, each client provisioned on the same parent server or cluster of servers is able to access a dedicated server.
The sub-division of the parent server into multiple virtual servers that are separated from each other is done through virtualization technology. Through the use of hypervisor software, hosting service providers implement a virtual layer on top of the operating system to separate the virtual servers. Each virtual server is provisioned with its RAM, disk storage space, and processor. Therefore, a virtual server can function and have similar computing properties as an actual dedicated server.
Since each virtual server is a separated from the rest by virtual walls, OS and other software are installed to create a virtual server that is truly private. Websites or applications can therefore be hosted within each virtual server.
VPS has become a favorite for web hosting customers because it's cheaper than dedicated server hosting and offers better performance, security, control, and reliability than shared web hosting. VPS users have root access to the virtual server and can configure the server environment to run custom applications as compared to shared hosting.
VPS servers are typically used to handle smaller workloads that need above-average performance not achievable in a shared hosting environment. Small business owners may use VPS for emails, Cpanel or Plesk hosting, databases, hosting multiple websites, building cloud-based services for customers, creating virtual workstations for remote workers, etc.
VPS hosting in Kenya has several benefits as they offer both features of dedicated and shared hosting. Business owners find VPS cheap compared to dedicated hosting. Reliable performance is guaranteed since bandwidth and storage can be allocated for each user.
It is also easy to scale as your workload increases. The VPS environments are secure since they are separated from each other at the OS level. Users have more control compared to shared hosting as they have root access to the VPS. Data protection is guaranteed since it's easy to backup data from the virtual servers. Last but not least, users have customization benefits as they can install operating systems of their choice.
If you are looking to buy VPS hosting in Kenya, Nescom Technologies is the best hosting service provider. Look no further!
Dedicated Hosting
Dedicated server hosting is a type of hosting where the cloud service provider offers the customer the entire server to rent. The dedicated server is typically rented monthly or on a pay-as-you-go basis and is provisioned with a specific amount of RAM, hard disk space, processor, bandwidth. It saves the customer the costs of buying routers, switches, high-speed internet connection, network administration, security, and power backup costs.
Dedicated hosting is preferred by many businesses because of its reliable performance. Since the dedicated server environment is exclusively allocated for one website, maximum performance and stability are achieved even when handling high traffic.
Customers are assured of the security of their workload and server breaches such as DDoS attacks that bring down websites can be mitigated easily.
High speeds can also be achieved because the resources such as RAM, processors, and bandwidth are dedicated to one website. An increase in speeds can result in higher site rankings.
Hosting sites normally carry out regular maintenance of the dedicated servers where aging or faulty parts are replaced. This gives the customer efficiency and flexibility with the rented remote server without any overhead costs. A dedicated server is easily configurable and gives the customer control of resources, quick scale-ups, privacy, advanced security features, etc.
The only drawback of dedicated hosting is the cost of set up, maintenance, and monthly subscription as compared to shared hosting.
Cloud Hosting
Cloud hosting is the latest type of hosting that uses cloud resources to make websites and applications accessible. This is implemented using interconnected virtual and physical cloud servers that provides scalable, flexible, and affordable web infrastructure.
Cloud hosting plans offer unlimited disk space and bandwidth which can accommodate several websites with room to scale up on demand.
Cloud hosting offers faster speeds than traditional hosting because it doesn't use hard drives and there's no interruption of applications. Consequently, the user experience is remarkably enhanced, especially on mobile devices.
Reseller Hosting
Reseller hosting is a type of hosting where an account owner uses his allocated resources (bandwidth, disk space, RAM) to host the websites of other customers. In this case, the account owner is referred to as a reseller. This is achieved using specialized software installed on the web server called a web hosting manager.
Reseller hosting is applicable in situations where large disk space is not required and resources such as CPU, bandwidth, and memory can be shared. It offers resellers a good income with a low cost of investment. Buying a reseller hosting plan can also be ideal for someone with a large number of websites. Each website can be provisioned on its own Cpanel account.
Get Your Website Live Today
Factors to Consider When Choosing a Web Hosting Company in Kenya
When choosing the appropriate and best web hosting service provider in Nairobi, Kenya, you should put into consideration the factors below.
Server Uptime (reliability)
The reliability of a web host is important when choosing the top provider for web hosting in Kenya for your site or application. Websites operate 24/7 and therefore the servers of your web hosting provider should have 99.99% uptime. Visitors become frustrated when they find your website is down and this makes them buy goods or services from your competitor. Website content managers also need a reliable cloud provider to make it easy for them to upload and manage content daily. You can find the server uptime history of a web host from published reviews or from current clients of that hosting company.
Speed
When a web host offers faster speeds for your application or website, it enhances a better user experience. Google also uses fast speeds in ranking websites higher in their search engine. 
Price
When choosing the top web hosting company, it is important to factor in the price of the web hosting plans on offer. the cost of shared packages in Kenya ranges from Ksh 2000 per year for a reliable shared hosting plan to Ksh 20000 per year for dedicated servers. If you need a web hosting plan for a low-traffic business website, you can choose the cheapest hosting package but high-traffic ecommerce portals should be hosted on VPS or dedicated servers. Nescom offers cheap web hosting plans from Ksh 2500 per year. Our billing cycle is flexible and the renewal prices do not change, unlike other managed cloud service providers.
Data security
You should host your website with trustworthy and professional cloud service providers. The hosting company in Kenya should have advanced security measures in place to protect customer data and also safeguard it against DDoS attacks. Regular backups and redundancy in the server architecture are important in data recovery in case of unexpected events in the data center.
The hosting company should also have technical experts who are conversant with SEO, web design, and advanced server management skills to ensure appropriate data security measures are observed all the time.
Refund policy
Best web hosting service providers have refund policies in case the customer is not satisfied with the hosting service. However, some web products such as domain name registration and SSL certificates are not refundable under all circumstances.
Technical Support
Sometimes clients encounter technical problems and require urgent customer support to complete certain tasks. Ensure you buy a web hosting service from a company that is ready to help even when you don't have technical knowledge of the cloud solution or service.
Leading web hosting companies in the world are known to have non-existent customer support as they don't provide live chat or phone support. Hosting your website in Kenya is preferred if you want a hosting partner who is there to support you even through locally understandable language via telephone, email, live chat, ticket, and social media handles.
Email Hosting
Ensure your web host allows the set up of email accounts using your custom domain name. The technical support executives should be ready to help in setting up emails on Outlook or Mozilla Thunderbird. your emails can also be set up on your phone or tablet. An email using your company domain looks more professional when doing serious business than using free email services like Gmail or Yahoo mail.
Multiple Domains Hosting
Most providers of shared web hosting in Kenya allow add-on domains. Hosting multiple domains on one account is cheaper and offers a convenient way of managing the websites.
Control Panel
Managing your web hosting account is done through a control panel. Some simple administration tasks like uploading your data files, database configuration, or installing web applications such as themes and plugins can be easily done by account owners without the assistance of the hosting provider. Cpanel is the common control panel in use today. Some web hosting providers have custom control panels which are difficult to use and should be avoided at all costs.
PHP, SSH, .htaccess, MySQL, FTP, etc
Check if the web host offers important features such as SSH, .htaccess, MySql, FTP, and the latest Php. Some scripts or applications won't run properly if these features are disabled. 
Traffic/Bandwidth
There are limitations on web hosting resources such as disk space and bandwidth. If you can going to have many website visitors and have incorporated viral videos and images, the bandwidth limits may be applied and this will deny your visitors access to your services or content.
Avoid Free Web Hosting
When choosing the best web hosting service provider in Nairobi, Kenya to help you build your online presence, reliability is an important consideration. There are thousands of web hosts in the world from free hosting services to premium-level hyperscale cloud computing platforms like Amazon Web services, Google Cloud, Oracle Cloud, Microsoft Azure, and Alibaba Cloud.
Free web hosting services can be enticing, especially for beginners who want to save money. However, they can at a cost. Your website will be hosted on unreliable servers with other spam websites with controversial content. Secondly, free hosting providers have bandwidth quotas for all users. Your site will be inaccessible after exceeding that limit.
Free web hosting companies impose adverts on all sites using their services. This implies that your website will be flagged as being of poor content and won't perform well in search engines.
In case you are looking for free web hosting in Kenya, simply abort the mission and consider purchasing a premium hosting plan from Nescom. We will walk with you as you build your online presence than take your chances on unreliable web hosts.
How Does Website Hosting Work
Web hosting occurs when data files and databases that make up a website are uploaded from a computing device (computer, tablet, etc) to a web server. on the web server, computing resources such as RAM, disk space, and bandwidth are allocated to that particular website for the files and databases. 
When you order a web hosting plan from Nescom, you will automatically receive your account login details  in your sign-up email address. When you log in to the Cpanel account, you will be able to manage your files, database, emails and all tasks that pertain your website. Nescom Technologies provides the best web hosting in Kenya at an affordable price. Sign up for a web hosting plan today and we shall help you build a professional web presence for your business or project.
Web Hosting in Kenya – FAQs
What is the Cost of Web Hosting in Kenya?
In 2023, the current cost of web hosting services ranges from Ksh 2000 to Ksh 20000. The price depends on the features the web host avails on the account such as disk space storage, bandwidth, and processors. You should also avoid web hosting plans which are extremely low priced as that is an identifier of a poor quality web hosting service. Quality web servers cost a lot coupled with overheads such as software licenses, and periodic maintenance therefore it is not practical to buy the best web hosting and managed cloud services very cheaply.
Which Web Hosting Plan Should I Buy?
Web hosting plans of top hosting providers in Nairobi, Kenya are not standard and vary depending on the company. The shared hosting packages come with standard features such as Data storage, DNS management, web builder tools, email accounts, monthly bandwidth, databases, subdomains, SSL certificates, marketing tools, SEO tools, uptime guarantees, and technical support.
When choosing a web hosting plan consider the amount of traffic you expect, type of website you intend to host, email hosting requirements, etc. You can contact our web hosting experts to guide you in selecting the perfect package for you.
If you are just starting out in your business, the Starter Plan and Premium Plan are ideal. Customers with websites with huge traffic can buy the Business Hosting Plan. If you need powerful compute resources, buy VPS or dedicated hosting plans.
Can I Buy Hosting Without a Domain Name?
Yes, it is possible. You can buy a domain name from different registrars and then order a hosting plan from Nescom. The name servers can then be pointed to the Nescom cloud platform. However, its easier to transfer the domain name to Nescom than manage the domain plus the hosting account from our platform.
Where are the Servers of Companies offering Web Hosting in Kenya Located?
Most servers of the best web hosting companies in Kenya are colocated in leading data center providers in the world such as Equinix, Interxion, Digital Reality, Ovhcloud, NTT Communications, etc. Popular data center locations are in the US and Europe.
Whereas we have emerging data center companies in Kenya such as Africa Data Centres (ADC), icolo, IXAfrica, PAIX data centres, they are very costly.
Where Can I Buy Web Hosting in Kenya?
There are many web hosting companies in Kenya. You can choose to buy your web hosting service at Nescom because of reliability, 99.99% uptime, cheaper prices, privacy and security.
To buy web hosting services from Nescom, simply scroll up to the table showing the web hosting plans on this page. Choose the right plan and click "Buy Now" button. Complete the easy steps of web hosting purchasing.
How to Buy Hosting and Domain from Nescom?
When you select your web hosting plan, add your preferred domain name by either buying a new one or pointing nameserver records of your already purchased domain from a different registrar. You can also transfer your domain name to Nescom, although this process takes a little more time.
What's the cheapest way to host a website?
Buying shared web hosting plans is the cheapest way to host your website. The plans have features to help you build your website and also run email accounts.
What can I use to build my website?​
You can use website builders available in the Cpanel which allows easy drag and drop of basic blocks of the website. You can also hire a web designer or developer to build a custom website for you.
How to connect my domain name and the web hosting account at Nescom?
You can connect your domain name to the Nescom hosting account by pointing the name servers to us.
How can I upgrade my web hosting package if I need to?​
Yes, you can scale up your hosting plan to an advanced package without major downtime. ​
How can I pay for cheap web hosting in Kenya?
Nescom hosting service provides flexible methods of paying for web hosting packages. You can pay through Mpesa, credit/debit card, bank deposit, or cash.
Should I Select a Free Web Hosting Service instead of a Paid Web Hosting Service in Kenya?​
Free web hosting should only be used for testing purposes. Hosting providers more often than not insert adverts on websites hosted on free plans and they also limit the bandwidth. For business-grade hosting services in Kenya, choose Nescom​
Get Premium Web Hosting Plan Today
Fast, Secure & Affordable Hosting Service