Web Hosting Prices in Kenya (2023)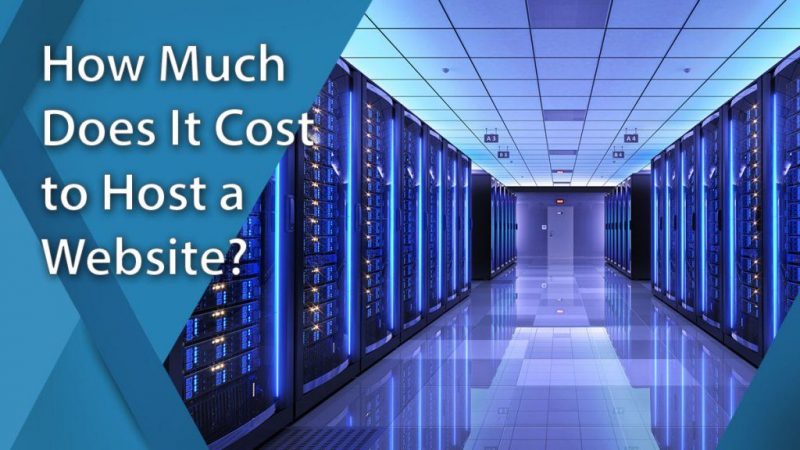 When you begin to create your own website or hire an experienced web designer, you will need a web hosting service to go online. It is important to know the type and price of web hosting services that fits your needs before you purchase it. 
In this article , we will answer in details the common question our customers ask "How much does web hosting cost in Kenya?" We will explain the difference between various web hosting types and their prices, starting with shared web hosting which costs between Ksh 2500 to ksh 8000 per year, VPS hosting which costs Ksh 3500 – Ksh 8000 per month and dedicated hosting which costs from Ksh 8000 per month. 
We will also mention the additional costs of running a website such as domain names, marketing tools, website themes/ extensions and SSL certificate service charges.
Web Hosting Cost in Details
The cost of web hosting depends on several factors:
Choice of web hosting company
There are hundreds of web hosting providers in Kenya who offer various hosting and cloud services. Each website hosting company has different prices for their packages.
The type of web hosting influences the price that web hosts charge for their services. For instance, shared web hosting which is ideal for small websites and personal blogs is relatively cheaper compared to VPS or dedicated hosting which is costly.
Features of the hosting service
The features included in a hosting plan influences the overall cost. For example, storage space allocation determines the rate at which a shared hosting plan will be charged.
The length of subscription directly influences the service rates you will pay for the hosting service. Longer subscription attracts cheaper prices or discounts.
How Much Does a Shared Hosting Plan Cost?
In shared web hosting, multiple hosting accounts are created on a single web server. This implies that all the server computing resources, such as storage space, bandwidth, and processing power, are shared among the websites that are hosted on that server.
Shared web hosting is the cheapest type of web hosting in Kenya, although it has its own limitations, such as performance and security.
Shared web hosting in Kenya prices ranges between Ksh 2500 and Ksh 10000 per year. 
Pros of Shared Web Hosting
Cheapest hosting plans  – The hosting type has affordable pricing plans which is ideal for beginners
Easy to manage  – Each user is given a Cpanel account which makes it easy to self-manage your website, emails and other files.
Scalable hosting plan –  You can purchase more hosting resources as your blog or website grows in traffic volumes. 
Beginner-friendly – You can get your website up and running without deep technical knowledge
Cons of Shared Web Hosting
Limited server resources
Susceptible to cyber attacks such as distributed denial-of-service (DDoS) attack.
Poor performance of the server and website especially when the resources are strained. 
How Much Does VPS Hosting Cost?
Virtual Private Server (VPS) hosting is a type of hosting which is used to power websites with considerably higher traffic such as ecommerce sites and business websites. It uses virtualization technology to mimic dedicated server environment on a shared server. It is therefore a blend of dedicated and shared hosting types.
Pros of VPS hosting
Easy to scale
Better reliability than shared hosting
Dedicated server resources
Better Privacy
Complete control of the hosting environment
Cons of VPS Hosting
Higher average cost than shared hosting
Demands technical expertise to run and maintain
The cost of VPS hosting in Kenya ranges from Ksh 3000 per month to Ksh 8000 per month depending on server specifications.
How Much Does Dedicated Hosting Cost?
Dedicated hosting means an entire server is allocated to you. Therefore, you have full root access, complete control of the server environment and resources. You can install and customize the operating system and other software as per your requirements.
Dedicated hosting prices at Nescom Kenya ranges from Ksh 8000 per month to Ksh 97000 per month depending on the server configurations.
Pros of Dedicated Hosting
Ideal for large websites with heavy traffic
Full control of the server
Flexibility – easy to customize the server environment
Enhanced performance
Better Security
Cons of Dedicated Hosting
Higher average cost of setup and maintenance
Requires technical knowledge
How Much Does Cloud Web Hosting Cost?
Cloud hosting uses multiple virtual servers to host a website. The network of remote virtual servers form a "cloud" which provides higher reliability and scalability.
The cost of cloud web hosting plans depends on the allocated server resources such as processing power and RAM. 
The prices of cloud web hosting services range from Ksh 1000 to Ksh 20000 per month.
Pros of Cloud Hosting
Scalability – In the event that your website gains more traffic its easier to increase the bandwidth and storage.
Better performance & faster load speeds
Higher reliability and uptime – If one server is offline or faulty, the website will still be online
Affordable service charges
Cons of Cloud Hosting
Costly than shared hosting
Limited control as the web host manages the cloud services
Security vulnerabilities
How Much Does WordPress Hosting Cost?
Managed wordpress hosting is type of hosting optimised for WordPress users. It improved the security and overall performance of websites build with the WordPress content management system.
This special hosting type take care of keeping the wordpress installation up to date and performing routine backups on the server. Some web hosting providers also gives the customers access to WordPress support team.
The price of managed wordpress hosting ranges from Ksh 200 to Ksh 20000 per month depending on the hosting provider.
Pros of WordPress Hosting
Dedicated support
Regular updates
Faster speeds and performance
Daily backups
Better security
Cons of WordPress Hosting
Limited to WordPress CMS only
Shared resources
Quite costly than traditional shared hosting
Conclusion
The price of web hosting in Kenya range from Ksh 2000 –  Ksh 20000 annually depending on the type of website you are running and your budget. If you have a high traffic blog or ecommerce website which demands more resources it's recommended to choose VPS or dedicated hosting. However, you need a higher budget as the dedicated servers are expensive.
If your website is not resource-intensive such as personal blog or small business website, you can purchase a shared hosting plan which is the most affordable type of hosting available. Shared web hosting costs as low as Ksh 2000 per year exclusive of domain names, SSL certificates and other overhead costs.