How Much Does a Website Cost in Kenya? (2023 Website Prices)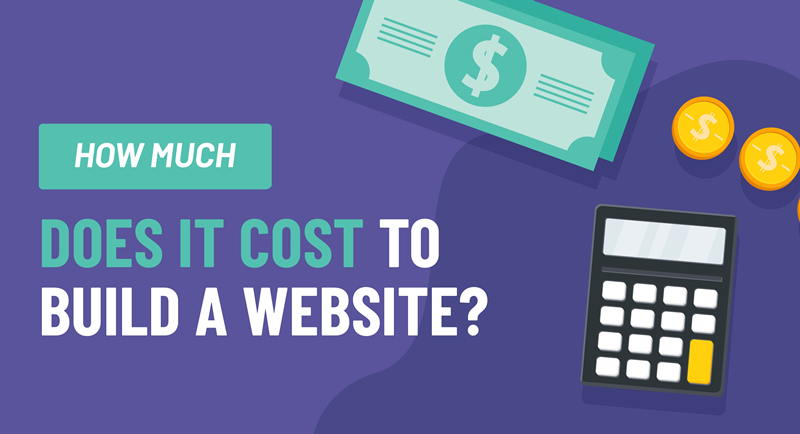 A  website is a powerful marketing tool that can help your business to reach out to potential customers in Kenya and beyond. With the exponential growth of internet accessibility and affordability of smartphones and personal computers in the country, many Kenyans are now searching for information about businesses, goods an services online. Any brick-and-mortar businesses or online shops have to create websites in order to have access to the huge digital market that is available today. Many first time owners of websites usually ask us "How much does a website cost in Kenya?"
In this article, we'll examine the cost of creating a website in Kenya and what factors might affect it. We'll also explore some of the benefits and drawbacks of each option, so that you can make an informed decision about which one might be most suitable for your needs.
What are the benefits of creating a website in Kenya?
There are several benefits of building a website, but here are the top three:
1. A website gives your business a professional online presence.
2. A website can help you reach a wider audience and promote your products or services more effectively.
3. A website can help you save money on traditional marketing methods such as print advertising.
Factors that Affect the Cost of Creating a Website
Website Essentials
The most essential requirements of creating a website includes a domain names, hosting plan and SSL certificate. This acts as a foundation upon which you can make a website. 
A domain name cost range from Ksh 1000 to Ksh 2000 per year for the common TLD domain such as .co.ke, .com, .net etc. You can purchase a domain name through Nescom at an affordable price. Use the domain availability tool to search for your perfect domain name.
Web hosting costs
depend on the package and cloud provider of your choice. You can carry out research for the most affordable hosting company in Kenya or simply choose Nescom hosting services. Our web hosting plans range from Ksh 2500 per year to Ksh 8000 per year for the shared hosting plan. If you need dedicated or VPS server hosting, the cost is slightly more.
SSL certificates encrypts the data exchanged between the web browser and the web server. The cost of an SSL certificate depends on the level of validation. For a simple business website, you only need a domain validated SSL certificate which costs less than Ksh 2000 per year. Websites without SSL certificates are less trustworthy and drive away visitors.
Website Design
In order to create a website you can decide to do all the work on your own or hire a web designer. Each option has the advantages and disadvantages as discussed below.
Create the website yourself
There are several ways you can make a website in Kenya. One of the ways is to design the website using standard web design and development languages such as html, css and javascript. This requires several months or years of tutorials or formal training in a technical college. You can create a static website for your business or personal portfolio site using this languages.
However, to build a responsive, intuitive and a better user experience website, front-end frameworks are recommended. The most popular front-end frameworks currently in use are React, Angular, Vue.js, Ember.js and jquery.
You can also make websites using content management systems (CMS) such as WordPress and Joomla. WordPress is the most popular CMS which does not require a steep learning curve. After purchasing a website hosting plan, you can easily install the wordpress CMS on the hosting account. You will need to create a Mysql database and link to the wordpress site. After installation of the CMS system which takes just a few minutes, you can activate any theme of your choice – either a free one or premium theme. 
There are several theme marketplaces such as themeforest which sell premium wordpress themes at an affordable price.
Using website builders is also recommended for first-time website owners. There are free and paid website builders that are integrated with hosting plans. A paid website builder has more features and better templates. One of the popular website builder is sitepad which costs between Ksh 1500 – Ksh 4000 per year.
Hire a Web Designer
Hiring a professional web designer is recommended for first time website owners. They save time and ensure your website looks professional. You can hire a local freelance web designer or design companies with in-house developers.
Type of Website you need
To know the cost of setting up a website you need to establish the needs or nature of your business. Some people need just a simple blog website to share their insights on certain topics or a photography portfolio. However, we also have businesses or organizations which require complex websites for ecommerce purposes. The table below shows the various price ranges of different types of website.
| Type of Website | Features | Website Cost in Kenya |
| --- | --- | --- |
| Small Business Website | A responsive website build using standard wordpress theme | Ksh 20,000 – Ksh 100,000 |
| Ecommerce Website | Integrated ecommerce tools such as Woocommerce, payment systems, order management systems etc | Ksh 100,000 + |
| Corporate Website | Custom design, advanced functionalities, unlimited pages | Ksh 300,000+ |
Ecommerce Functionality
WordPress is the recommended platform if you want to run an ecommerce website. They have several ecommerce plugins from independent developers which makes the creation of an ecommerce functionalities a breeze. Three recommended ecommerce plugin for your website are:
Woocommerce – A free open-souce ecommerce plugin for wordpress which has all the features you need to set up your online shop. There are also paid premium features to make the online shop management easy. Expect to pay Ksh 4000 to Ksh 30000 per year for the premium woocommerce extensions.
Ecwid – This is an easy to use ecommerce plugin for wordpress. It has the free plan and paid plan which has more features that you need to run your online store in Kenya.
Easy Digital Downloads – This is a wordpress plugin that makes it easy to sell digital products such as ebooks,  music and software. the core plugin is free howver you are expected to pay Ksh 10000 per year to unlock their advanced features.
Plugins and Templates
WordPress plugins enables you to add more functionality to your website without coding. There are over 50000 plugins in the wordpress plugin directory. Some are free while others have to be paid for.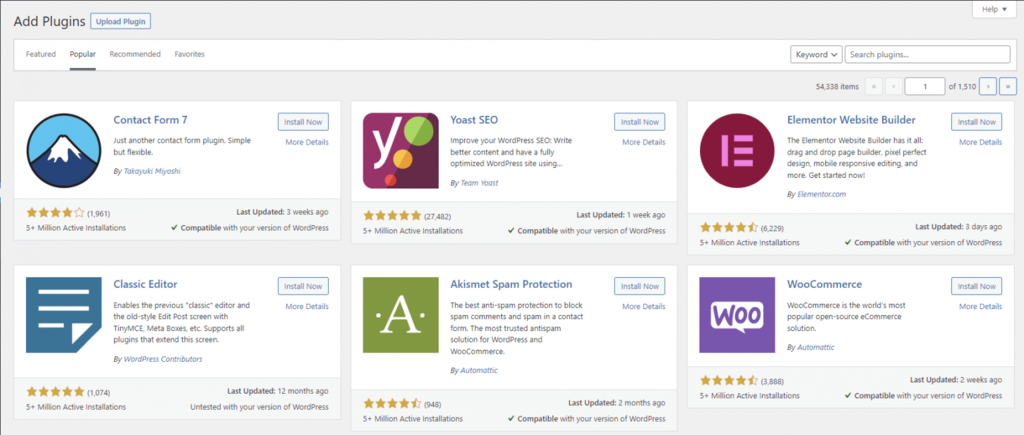 Content Creation
Website content also contributes significantly to the overall cost of the website. Content can be in form of written articles, images or videos. However, written content forms the core of your wordpress website. As per Google's website guidelines you need well-written , original and SEO -optimized content in order to rank properly in search engines. A 500 word seo-optimized article costs between Ksh 1500 to Ksh 5000 depending on the complexity of the topic. A simple blog post is cheaper than a technical guide.
Digital Marketing
You need to market your website in order to get traffic to your website. There are various digital marketing strategies you can use such as SEO, email marketing, social media marketing, PPC marketing etc. The cost vary depending on the scope of the campaign and the provider.
Website Maintenance
Website maintenance is important for the security and functionality of the website. You need a professional to maintain your website every now and the. The website maintenance cost can vary from Ksh 5000 – Ksh 50000 per month depending on the scope of work.
How Much Should You Budget for Designing, Development, Maintenance of your Website?
When it comes to budgeting for a website, there are many factors to consider. The cost of making a website in Kenya will vary depending on the size and scope of the project, as well as the level of customization and features required.
Some basic website costs to consider include:
Domain name registration: Ksh 1000 – Ksh 2000 per year
Website hosting : Ksh 2000 – Ksh 10000 per year
Website design and development: Starts at around Ksh 20000 for a simple website to hundreds of thousands for complex websites.
Maintenance and updates: Starts at around Ksh 5000 per month
These are just some of the basic costs involved in setting up a website. There may be other costs depending on the specific needs of your project. It's important to work with a reputable web design and development company to get an accurate estimate of the total cost of your project.
Conclusion
The cost of creating a website in Kenya can vary depending on a number of factors, including the size and complexity of the site, the hosting package you choose, and whether you use a web designer or developer. However, with careful planning and budgeting, it is possible to get a good quality website up and running for around KES 20,000. If you are looking to build a website on a tight budget, there are many options available to help you get started.