Hire the Best Blog Writers in Kenya
Nescom Digital offers high-quality, well-researched, and unique blog posts written by highly vetted writers in Kenya. If you need to power your website with fresh content written by expert and experienced blog writers in your business niche, Nescom Digital is the best choice!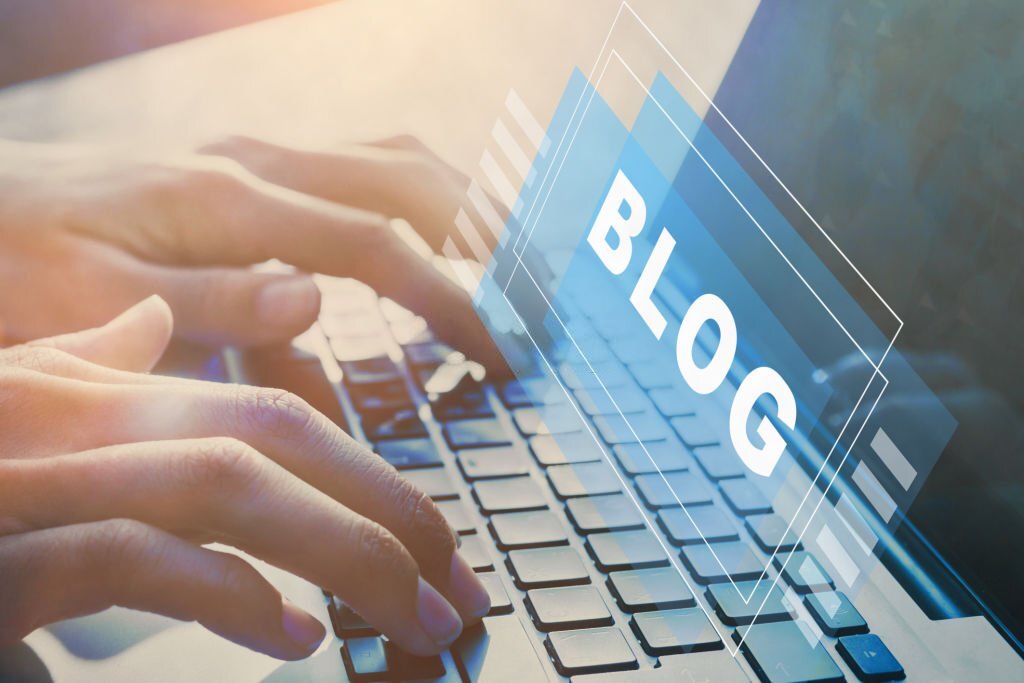 Buy Blog Posts Today for Your Business
Follow the procedure below to purchase unique and high-quality blog posts from Nescom Digital.
Go to the order page – https://nescom.co.ke/product/general-blogs
Enter your project details in the order page. Select the number of blog posts that you need. The total price for the blog posts will be displayed.
Click on the "Add to Cart" button.
Fill in the personal and billing details and click the "Checkout" button.
Complete the payment using MPESA mobile money (Kenya customers).
Your order will be received and your project will be assigned to the best blog writer in your business niche.
The blog writer will complete the project and submit to the editor.
Your blog post will be reviewed for quality, grammar and plagiarism.
You will receive an email or SMS notification of the project completion. The written blog post(s) will be available on your dashboard. You will also receive the written blog as an online word document through your email.
You can request for any revision if necessary.
Why You Need Blog Posts for Your Business
Major search engines such as Yahoo, Bing, and Google tend to value websites with fresh and quality content. According to Ahrefs, content freshness is one of the top Google ranking factors. Blogs are ideal for posting new website content. If you are running a website powered by WordPress, it is easy to set up a well-structured blog section in a few minutes.
As per the blogging facts and statistics from OptinMonster, websites with active blogs include: 
Have 434% more indexed pages.
Receive 97% more backlinks to their websites
B2B content marketers who own blogs receive 67% more sales leads than those without.
Brands with blogs get twice as much email traffic as those that don't
77% of online users read blogs
Blogs are ranked as the 5th most reliable source of information on the internet.
Blogs need to be regularly updated to build brand awareness, establish your business as an authority in your field of specialization, attract new sales leads, and also optimize conversions. It is advisable to write "evergreen" content that remains relevant for a longer time.
Despite stiff competition in some niche markets, blog posts need to be optimized and follow Google E-E-A-T guidelines to rank higher. E-E-A-T simply means Experience, Expertise, Authoritativeness, and Trustworthiness of the content and the creator. Google E-E-A-T determines if the content is of high quality and gives value to the user. According to the guidelines, websites should be able to tell their visitors who they are, link to authoritative sources, create content with the help of experts, make the purpose of the content clear, and also update the website posts regularly. Old content should be updated with the current information.
Elements of A Good Blog Post
A great blog post should be well-researched and written with good grammar. There are paid tools such as Ahref, Ubersuggest, and Grammarly that can assist you in automating these tasks. Apart from that, choose a good topic that matches the target audience or target persona. 
Having done that, create the blog post outline to guide you on how to write the article. At the stage, ensure you write H1, H2,H3 titles that defines the main topics and sub-topics. The arrangement of the topics also matter in a great way. When you structure your blog post in topics and sub-topics, your article becomes scannable and readers can easily read the most relevant part quickly without reading the entire blog.
Subsequently, write an attention-grabbing introduction for your blog post. It should be able to captivate the reader by highlighting a certain problem, tell them what to expect or highlight the benefits of the solution or product you are writing about. Generally it should not be long, 100 to 200 words should suffice.
You should also include images, videos, and infographic elements in your blog post. This helps improve engagement on your website. A compelling call to action elements should also be incorporated. Call-to-actions (CTAs) leads readers to your newsletter sign up page or the product page where customers can make an immediate purchase.
The blog post should also be SEO optimized with relevant keywords. Add Frequently Asked Questions (FAQs) section to answer short but relevant question about your topic that you didn't capture in the main body. These answers are often highlighted in the featured snippet section of the search results.
Write the blog post in a simple, grammatical language that the average reader can understand. Avoid using jargon as this will make most readers to exit from your website. Ensure you solve the visitor's problem, understand clearly their search intent. Are they looking for information about a certain solution/product or is their intention to buy the product. Go straight to the point and avoid fluff and unnecessary repetition to just fill up the blog post.
A good blog post should be factual. this where research comes into play. Research the topic well in other published articles, ebooks, Youtube, books, whitepapers, etc. Do not rewrite the published articles instead add your own considered opinions from research materials. Link externally to authority websites where necessary. Internal links to relevant pages on your website should also be done. Use statistics from published research or survey reports that are credible.
Using writing tools such as Ahrefs, Quillbot, and Copyscape can greatly improve the general quality of a blog post. These online tools help writers in checking for grammatical and syntax errors as well as spelling, tenses and tone.
Do not copy paste content from other websites as this amounts to plagiarism.
Finally, publish the blog article in your website and distribute the blog post in other channels such as Linkedin, Twitter, newsletters etc. Paid advertising and video marketing are also effective content marketing strategies you can use to publicize your blog post.
Where To Buy Blog Posts in Kenya
Blog articles can be purchased from freelance marketplaces such as Upwork or Freelancer. The disadvantage of these freelance writing platforms is that it's challenging to get an expert writer in your field.
You can also hire a content writing agency in Kenya such as Nescom Digital to work on your blog writing project. The advantage of content marketing agencies is that they are affordable and easy to scale. You also have access to the best SEO experts at Nescom Digital who will advise you in the long term to realize your intended inbound marketing goals.
Grow Your Organic Website Traffic With Our

Blog Writing Services
Why You Should Hire Expert Blog Writers from Nescom Digital
You should hire a professional blogger to handle your content writing tasks because it's difficult to produce quality articles everyday and still focus on your work. If you want to scale your content marketing, you will need an expert with the right competencies to handle the intricacies of digital marketing. Below are benefits of hiring blog writers for your business:
Professional blog writers have the skills and experience of writing high-quality content that is informative, engaging and relevant to your audience.
Cost-effective way of marketing your product, services and brand. While it may be seen as an added expense, blog writers in Kenya will help you to publish evergreen content that will increase your website traffic, sales leads and revenue for your business.
Hiring blog writers in Nairobi, Kenya will help you to save time and focus on other important business operations.
Professional blog writers are skilled in search engine optimization and will help in improving your website rankings and online visibility.
Expert blog writers will help you in establishing thought leadership in your business niche. By crafting well-researched and accurate content, professional and experienced writers can help you in building trust and credibility in your industry.
If you need to hire professional blog writers for your business, Nescom Digital is your best choice. We offer customized and affordable blog content to help you gain traction in your business niche and stay ahead of the curve in content marketing.
Place an order today or contact us through email and/or telephone call to get started.
How Our Blog Writing Service in Kenya Works
Client Orders Content
The client enters information in our simple order form and submits it. The required details include the topic of the article, number of pages (words), writing style, keywords, etc.
The writer matching the type of content and expertise is assigned the order.
Content Creation
The content writer completes the order as per the instructions. The writer may also ask further questions or clarification from the editorial managers or clients. After completion within a specified timeframe, the writer submits the original draft in an editable format. 
Editing and Proofreading
The editors check the draft for originality, quality, and whether the instructions have been followed. We use Copyscape and Grammarly to check for plagiarism and grammar. If the written work is satisfactory as per the brief, it is sent to the client for approval. The writer may be requested to revise the content if there are some errors.
Client Review & Approval
The client then reviews the submitted article or blog post. They may approve it or request up to 2 free revisions.
---
About Nescom Digital
Nescom Digital is the digital marketing agency of Nescom Technologies Limited. The digital agency specializes in marketing strategies such as content marketing and SEO that help customers in Kenya to build their online presence.
---
Hire the Best Blog Writers in Kenya – FAQs
How Long Should a Blog Post Be in 2023?
The length of a blog post depends on the subject matter, blog post types and searchers intent. A blog post on the "invention of laser printers" will require more content than a blog post on "how to print a paper". Ideally, blog posts should have a minimum of 300 words to be recognized and ranked in Google. Blog posts with more than 1000 words generally perform better than shorter blog posts. 
According to Hubspot study of 2021, an ideal blog post length should be between 2100 - 2400 words. The easiest way to know the ideal blog post length for your new article is to look at the average word count for the top 10 ranking blog posts for your keyword. 
The correlation between the length of the blog posts and their corresponding search performance should not be interpreted as a causation. Google algorithm is complex as there are a myriad of other variables that determine web page search rankings. For instance, a 700 word blog post on an authoritative website like Forbes or Hubspot will outrank a 6000 word article published on a website with low domain authority. External backlinks, topical relevance, internal links, social signals, keyword density, EEAT optimization, etc are some of the many variables that will determine the overall ranking of pages.
What industries do you cover?
Our blog writers have diverse knowledge and experience to handle a variety of niches for B2C and B2B businesses. However, we do not accept to write content for unethical and/or illegal business niches or topics.
Do you use AI tools to write blog posts?
No. Your blog posts will be written from scratch by human writers according to your instructions. AI tools like ChatGPT, Jasper, etc are useful writing aids but cannot replace trained human writers. 
What format do you send the blogs in?
You will receive your blog post as an an online word document ready for publishing.
How much does it cost to buy a blog post in Kenya?
The price for hiring writers in Nairobi, Kenya to write blog posts depends on the experience of the writer, topic, word count and agreed deadline. Working with inexperienced freelance writers may be cheaper, however, if you need high-quality blog content for your websites, reliable writing agencies like Nescom Digital are highly recommended. At Nescom Digital, blog posts cost Ksh 3000 for a 1000 word blog post. Technical guides and blog posts on difficult-to-understand topics cost more. Contact us today to get a precise price for your blog articles.
How often should I publish blog posts?
Publishing blog posts regularly helps to improve the authority of your website in your industry by generating organic traffic from search engines. Ideally, publish 3 blogs per week to realize consistent SEO rankings.
Updating your old blog posts with newer and relevant content also goes a long way in improving your website's search performance. If you need someone to help in keeping your blog updated with fresh content, simply hire our highly-qualified blog writers in Nairobi, Kenya. Contact us today to get started. 
How can i contact Nescom Digital?
You can reach us through email, livechat and telephone.
Email - info @ nescom .co.ke
Telephone - 0710865605
Hire Expert

Blog Writers in Kenya