10 Best Email Hosting Providers in Kenya (2023)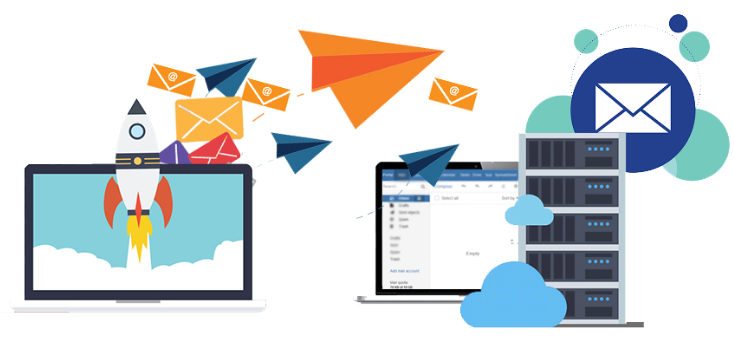 Email is an important tool for personal and business communication as it offers a fast, cheap and efficient means of relaying information. Businesses use email to communicate with suppliers, clients and also pass information among workmates. Therefore, businesses need to have a secure and reliable email hosting provider in order to succeed in their overall business goals.
There are many free email hosting services in the market such as Gmail, Yahoo Mail, Outlook, etc. They can save businesses the cost of running the business. However, they are greatly limited in terms of storage space and security. Businesses are advised to sign up for professional email hosting services with their custom domain names. In this guide, we will comprehensively reveal the top email hosting providers in Kenya in terms of pricing, features and reviews.
List of the Best Email Hosting Companies in Kenya
Nescom
Nescom Technologies is an ICT company in Kenya that offers web hosting, domain registration and also email hosting services. Their email hosting services are fast, secure, ad-free and privacy-guaranteed. 
Their email hosting services are packaged into three distinct plans:
Basic Email Hosting plan which costs Ksh 3500 per year for a 10 GB disk space
Standard Email Hosting plan which costs Ksh 4500 per year for a 30 GB disk space
Premium Email Hosting plan which costs Ksh 7500 per year for a 60 GB disk space.
Truehost Cloud
Truehost is a web hosting and cloud services company in Kenya. Apart from providing domain registration and web hosting, Truehost also offers professional email hosting services that is secure, ad-free and encrypted. Their email service is ideal for individuals and businesses that need professional email addresses set up on a custom domain name.
Truehost's email platform consists of a webmail interface that can be accessed from any computing device. Email users can also access their email accounts using multiple email clients such as Apple Mail, Microsoft Outlook, or Mozilla Thunderbird. 
Some of the features provided by Truehost's email service include:
99.9% uptime guarantee
Unlimited email accounts (Available on their Custom email server)
Scalable storage space
Robust anti-spam and anti-virus protection
24/7 technical support
Easy-to-use control panel
Ads-free email platform
Backup and Archiving options
Email synchronization across all devices 
Advance email authentication
Contact and Calendar Management
Truehost has several plans starting from Ksh 83.33 per month for Cloudoon Mail 1 plan to Ksh 7500 per month for the Custom email server plan.
Truehost has been operating for over five years in the web hosting industry and have received positive reviews from clients for their professional email hosting service.
Mambo Microsystems
Mambo Microsystems is an established web hosting provider in Nairobi, Kenya,. It offers a wide range of web solutions such as domain registration, web hosting, web design, SSL certificates and also email hosting.
Their email hosting service is cheap, fast, secure with 99.99% uptime guarantee. Some of their other email features include:
Easy-to-use control panel
Spam protection
Advanced virus protection
Secure access
Email forwarding
Unlimited email addresses
Free domain
Mambo Microsystem has 3 email hosting plans which costs from Ksh 2900 per year to Ksh 6800 per year. Find the details of the pricing of their email hosting plans below:
Plan
Price per year
Features
Basic Email Hosting
Ksh 2900
– 10 Email Accounts
– Unlimited Space
– Free Domain
Regular Email Hosting
Ksh 3200
– 20 email Accounts
– Unlimited Space
– Free Domain
Corporate Email Hosting
Ksh 6800
– 50 Email Accounts
– Unlimited Space
– Free Domain
Safaricom
Safaricom is the leading telecommunications company in Kenya and the Eastern Africa region. It offers a variety of services such as mobile network services, broadband and fixed internet services, and cloud services. Safaricom offers web hosting, domain registration, data storage and email services as part of their cloud services offering.
Their email hosting services has several features such as:
Webmail access
Professional email addresses with a custom domain name
Scalable storage space
Support for popular email clients such as Microsoft Outlook and Apple Mail
Virus protection and Spam filtering
Daily data backups
Safaricom's email hosting services are provided as an add-on service of their web hosting plans. They also offer Google Workspace and Microsoft 365 plans which are cloud-based collaboration and productivity applications.
Kenya Web Experts
Kenya Web Experts is a web hosting company based in Nairobi, Kenya that also offers email hosting services. They offer secure and reliable email hosting services to individuals and businesses. 
Some of the email hosting features offered by Kenya Web Experts include:
Unlimited email accounts
Spam filtering and email virus scanning
Webmail access
Supports POP 3/ IMAP/ SMTP protocols
Auto Responders
Free SSL Certificate (https)
cPanel Control Panel
DNS Management etc
Their email hosting plans costs Ksh 3100 per year for a 30 GB disk space to Ksh 25100 per year for a 75 GB disk space.
Other email hosting providers in the top 10 category include:
Sasahost
Shujaahost
Webscreations Design
Movehost
Mailsafi
Factors to Consider When Choosing an Email Hosting Provider in Kenya
When choosing an email hosting provider, there are several factors to consider. Here are some of the most important:
Security: 

Reliability: 

Cost: 

Customer support